Best Lightroom Presets: The Ultimate Collection

Are you looking for the best place to buy Lightroom Presets? When it comes to simplifying the editing process and achieving impressive, professional results in seconds, there's no need to search further than Flourish Presets. This platform is the top choice for content creators, bloggers, influencers, and photographers.
Although numerous options are available for buying presets online, their quality may vary. To ensure top-notch edits, obtaining presets from a trustworthy source with genuine and verified feedback is crucial. Flourish Presets fulfills these criteria by providing a diverse range of expertly crafted aesthetic preset collections suitable for any subject, season, or style. Moreover, the brand boasts outstanding reviews from delighted customers worldwide.
But don't just take our word for it! Check out some of the fantastic reviews from our satisfied customers: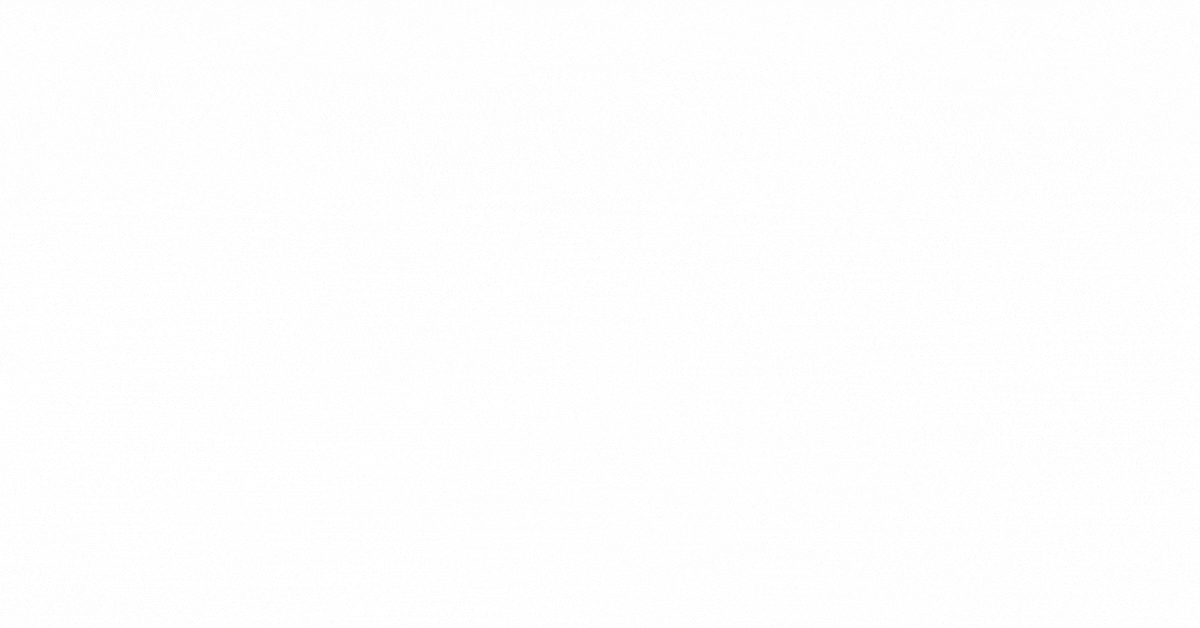 So why choose Flourish Presets over other options on the market?
Our presets are known for their exceptional quality, affordability, and versatility, making them the perfect option for content creators, bloggers, influencers, and photographers at any skill level. We are dedicated to providing presets of the highest quality at an affordable price.
Our presets have been carefully created by industry experts, aiming to improve your photos and videos and highlight the best aspects of each shot. Our user-friendly website allows you to effortlessly explore our extensive range of presets and discover the ideal one that matches your style and preferences. With Flourish Presets, attaining professional outcomes has never been more convenient or cost-effective!
So what are you waiting for? Shop Flourish Presets today and see why we're the best place to buy Lightroom Presets online. With our unbeatable quality, affordable pricing, and excellent customer service, we're confident you'll love our presets as much as we do!
Introduction to Lightroom presets /photoshop and their benefits for HDR cinematic content
.
Lightroom presets are pre-packaged settings that can be applied to your photos in Adobe Lightroom, a popular photo editing software. These presets allow you to quickly enhance your images with just a few clicks, saving you time and effort in post-processing.
The importance of choosing the right place to buy Lightroom presets
When it comes to purchasing Lightroom presets, it's essential to choose a place that offers high-quality options. The quality and reliability of the high-quality presets you buy can significantly impact the outcome of your photos. That's why Flourish Presets, the best place to purchase high-quality Lightroom presets, is the ideal choice for photographers looking for industry-leading options on the market. We pride ourselves in creating unique, high-quality, professional Lightroom & Photoshop editing tools. We spend 100's of hours designing each collection followed by months of rigorous testing by our Pretty team of photographers to make sure every individual Preset, Action, and Overlay works flawlessly and is fully customizable, allowing you complete control over your final edit!
Overview of Flourish Presets and its features (Desktop/mobile)

Flourish Presets is more than just a platform for purchasing Lightroom presets. It is a hub of creativity designed to empower photographers with the tools they need to elevate their work to new heights. With a wide range of features and benefits, Flourish Presets stands out as the ultimate destination for photographers seeking the best Lightroom presets that can save them a lot of time with just one click. On FilterGrade, photographers can shop for minimal looks, vintage and retro film effects, classic styles, black and white effects, food photography presets, and much more.
High-quality presets for various photography styles and genres

.
Flourish Presets understands that every photographer has a unique style and vision. That's why they have curated a diverse collection of high-quality presets that cater to various photography styles and genres, including wedding photography and social media. Whether you're a wedding photographer aiming for soft and romantic edits or a landscape photographer looking to enhance the natural beauty of your shots, Flourish Presets has you covered with presets that can transform your photos with just a single click. With the Wedding Day preset, you can easily adjust the vibrance and saturation of your wedding photos to bring out excellent results that look bright and happy, adding an extra touch of vibrance to your special day captures. Movie Star is another popular preset offered by Flourish Presets, which adds a soft retro warmth and a cinematic atmosphere to your photos, giving them a vintage look. It applies dramatic tones that are ideal for all types of portraits. The presets in Flourish Presets' collection also broaden the dynamic range of your photos, allowing you to capture the power of nature in all its glory.
Easy installation tutorials and compatibility with different versions of Lightroom

Flourish Presets takes pride in its user-friendly approach, ensuring photographers of all levels can easily install and use their presets. Whether you're a beginner or an experienced photo editor, Flourish Presets provides step-by-step instructions to make the installation seamless.
Moreover, Flourish Presets is designed to be compatible with different versions of Lightroom. They understand that photographers may have other preferences when it comes to software, so they ensure that their presets work smoothly across various Lightroom versions.
Customer reviews and testimonials highlighting the effectiveness of Flourish Presets

Flourish Presets has garnered a loyal following of photographers who swear by the effectiveness of their presets. Customer reviews and testimonials are a testament to the transformative power of Flourish Presets in enhancing their images and streamlining their editing process.
Photographers worldwide have praised how these presets have brought their creative vision to life, saving countless hours of tedious editing and allowing them to focus on what they do best - capturing breathtaking moments behind the lens.
Affordable pricing options and filter grade value bundles for less money

At Flourish Presets, we believe that high-quality Lightroom presets shouldn't break the bank. We understand the importance of affordability, especially for photographers just starting or working on a tight budget.
That's why we offer a range of pricing options that cater to different needs. From individual preset packs to discounted bundle deals, we ensure you get the best value.
Our goal is to provide photographers with beautiful presets that elevate their images and offer long-term savings in time and effort. With Flourish Presets, you can achieve professional-grade edits without
Additional resources and support provided by Flourish Presets

In addition to our high-quality Lightroom presets, Flourish Presets goes above and beyond to provide other resources and support to our customers. We believe that a successful photography journey is not just about the tools you use but also the knowledge and guidance you receive along the way.
When you purchase our presets, you gain access to a wealth of educational materials, including tutorials and guides that can help you make the most out of your editing process. We want to empower photographers with the skills and understanding they need to create stunning images.
Furthermore, our customer support team is always ready to assist you with any.
Comparison with other popular platforms for buying Lightroom presets

When it comes to purchasing Lightroom presets, there are several popular platforms available in the market. However, at Flourish Presets, our offerings stand out for several reasons.
First and foremost, our pricing options are designed to be affordable without compromising quality. We understand that photographers, especially those starting or working on a tight budget, need presets that are effective and valuable for money. That's why we offer a range of pricing options to cater to different needs, ensuring that you get the best bang for your buck. Additionally, we provide a special offer for new customers. By entering your email, you can reveal a mystery discount and be the first to know about new presets the latest photography tips, and exclusive offers. We value your privacy and will process your data by our privacy policy. If you need to improve the hues of your night photography and create clear tones, this excellent free preset works wonders.
How Flourish Presets stands out from the competition

At Flourish Presets, we pride ourselves on standing out from the competition in several significant ways. Firstly, the quality of our presets is unparalleled. We have spent countless hours fine-tuning and perfecting each preset to ensure it delivers stunning results every time. Our presets are not just generic filters; they are carefully crafted to enhance the unique characteristics of each photograph.
Secondly, our presets are incredibly versatile. We understand photographers have different styles and preferences, so we offer preset collections to suit various genres and aesthetics. Whether you're shooting landscapes, portraits, or
Tips for using Lightroom presets effectively to enhance your photography workflow.

To make the most of Lightroom presets, professional photographers should seek inspiration from other photographers and artists who use the best free Lightroom presets compatible with Mobile, Desktop, Lightroom Classic, Photoshop Camera Raw, and Lightroom 4, 5, and 6 to enhance their work. Pay attention to small details like noise reduction and lens correction for refined and professional-looking images. Experiment with combinations and opacity levels to unleash your creativity and discover unique looks that reflect your style. Establish consistency by using the same or similar presets across your portfolio, creating a recognizable brand. Lastly, find your signature style while staying updated with current trends. When enhancing your photography workflow, using Lightroom Classic presets is essential. The best picture presets for Lightroom Classic are the ones that work best with your images, style of photography, and preferred editing style. They can require just one click and no further editing, making them a valuable tool for streamlining your editing process. Lightroom Classic presets are essential because they help you edit your photos in record time by doing a lot of the work for you. Simply apply a pre-defined effect on your original image to see its results. Then, if you don't like the result, revert to your original image at any time. Unzip / extract the folder to see the .lrtemplate files inside.
What are some of the best Adobe Lightroom presets?

Some of the best Adobe Lightroom presets include Flourish Presets. These presets offer a range of styles and effects to enhance your photos and give them a professional look without consuming countless hours in just a few clicks.
Best Lightroom presets


































Moody Adventure
Conclusion
In conclusion, Lightroom presets can significantly enhance your photography by providing a quick and efficient way to achieve desired looks and styles. Whether you prefer a vintage feel or a more modern aesthetic, presets offer a wide range of options to suit your preferences.
However, it's important to remember that presets are just a starting point. Don't be afraid to adjust to suit each image and create your unique style. Experiment with different combinations, change settings and customize opacity levels to make the preset your own.