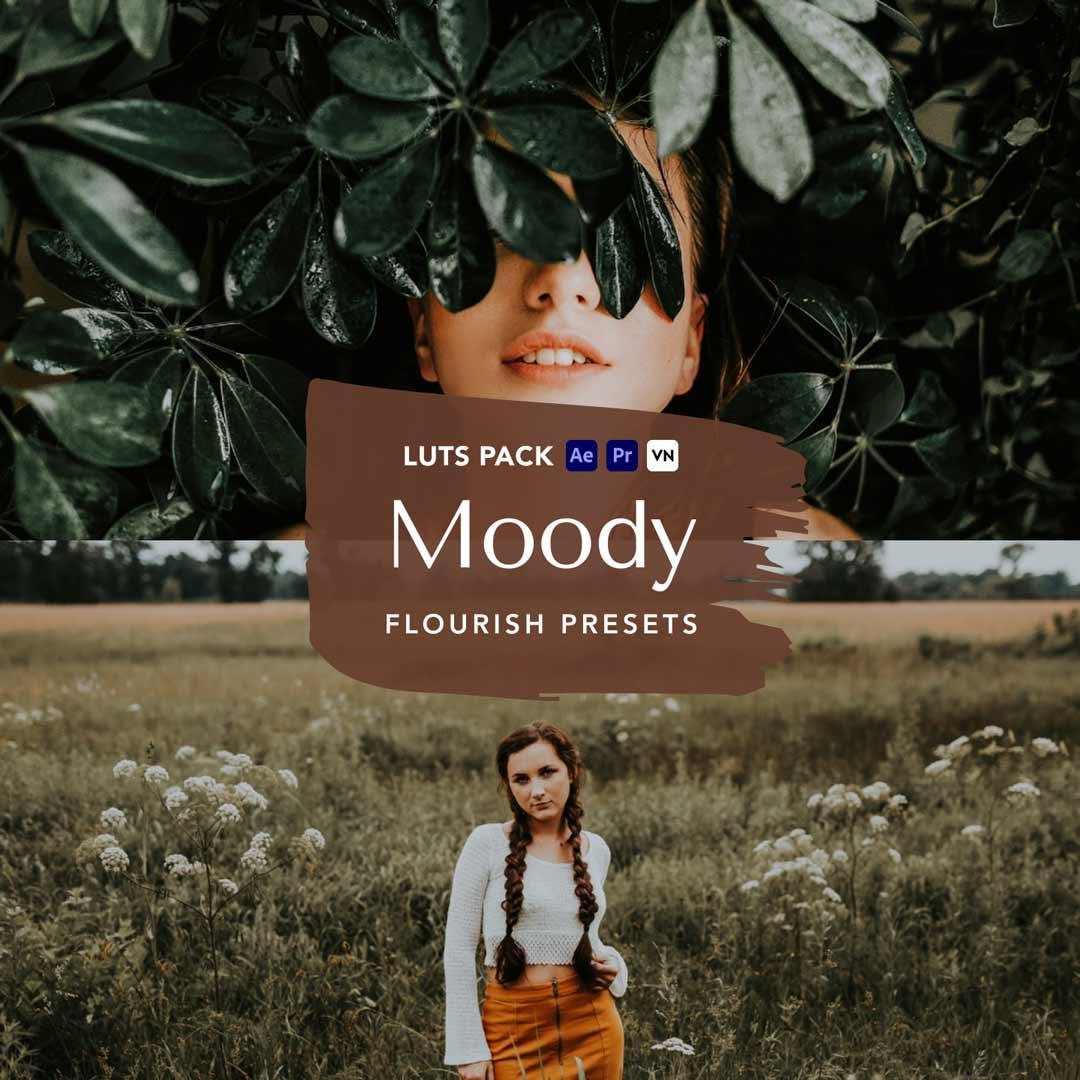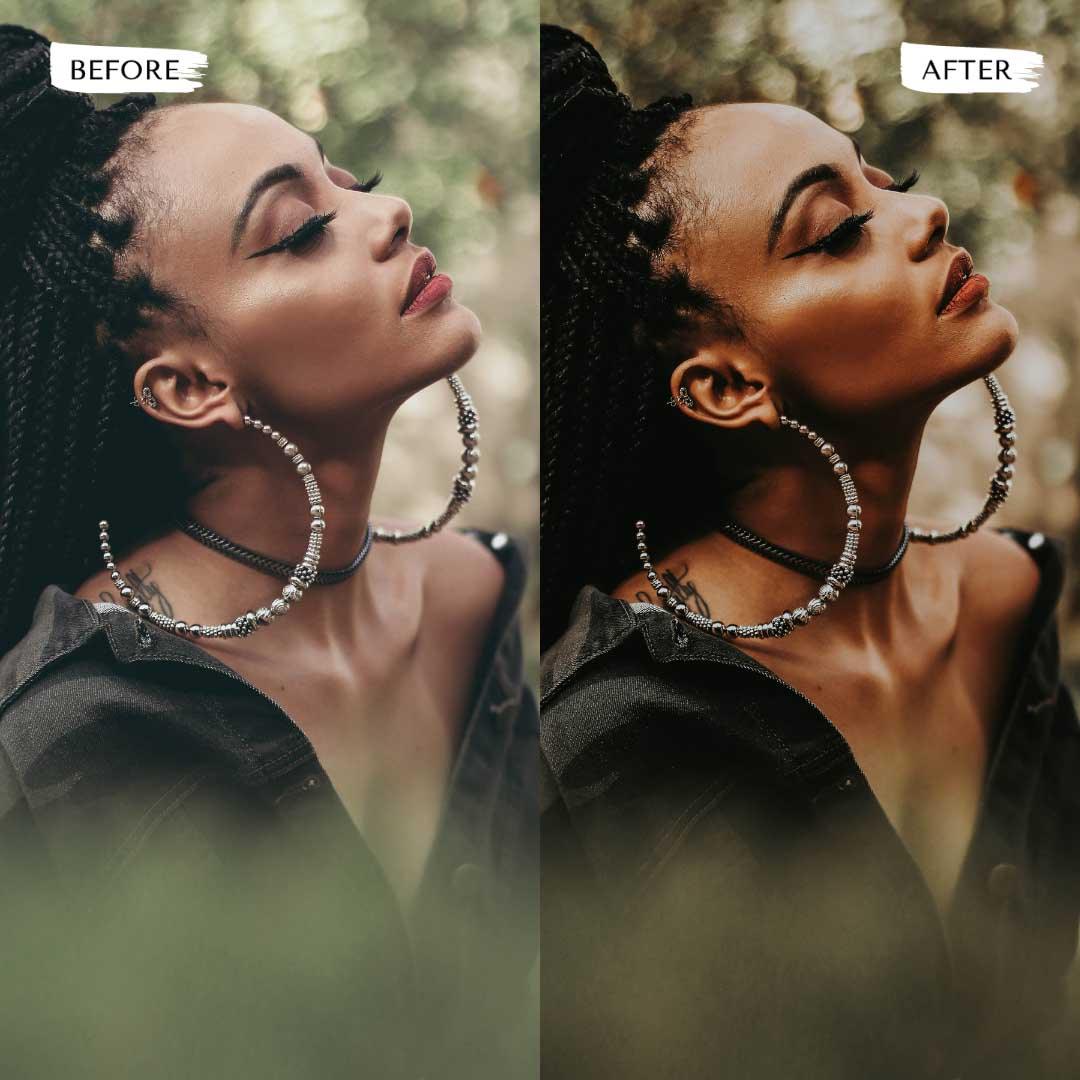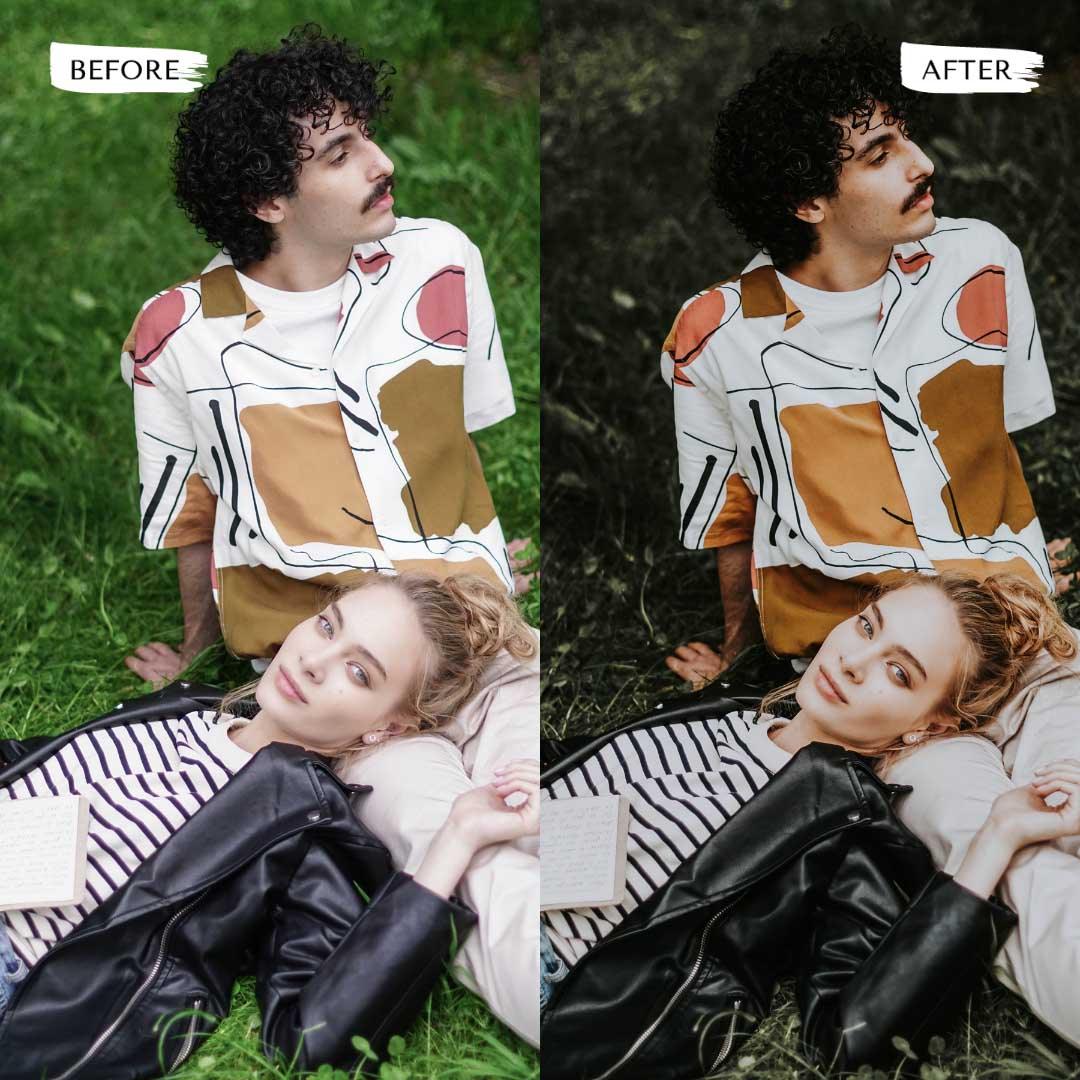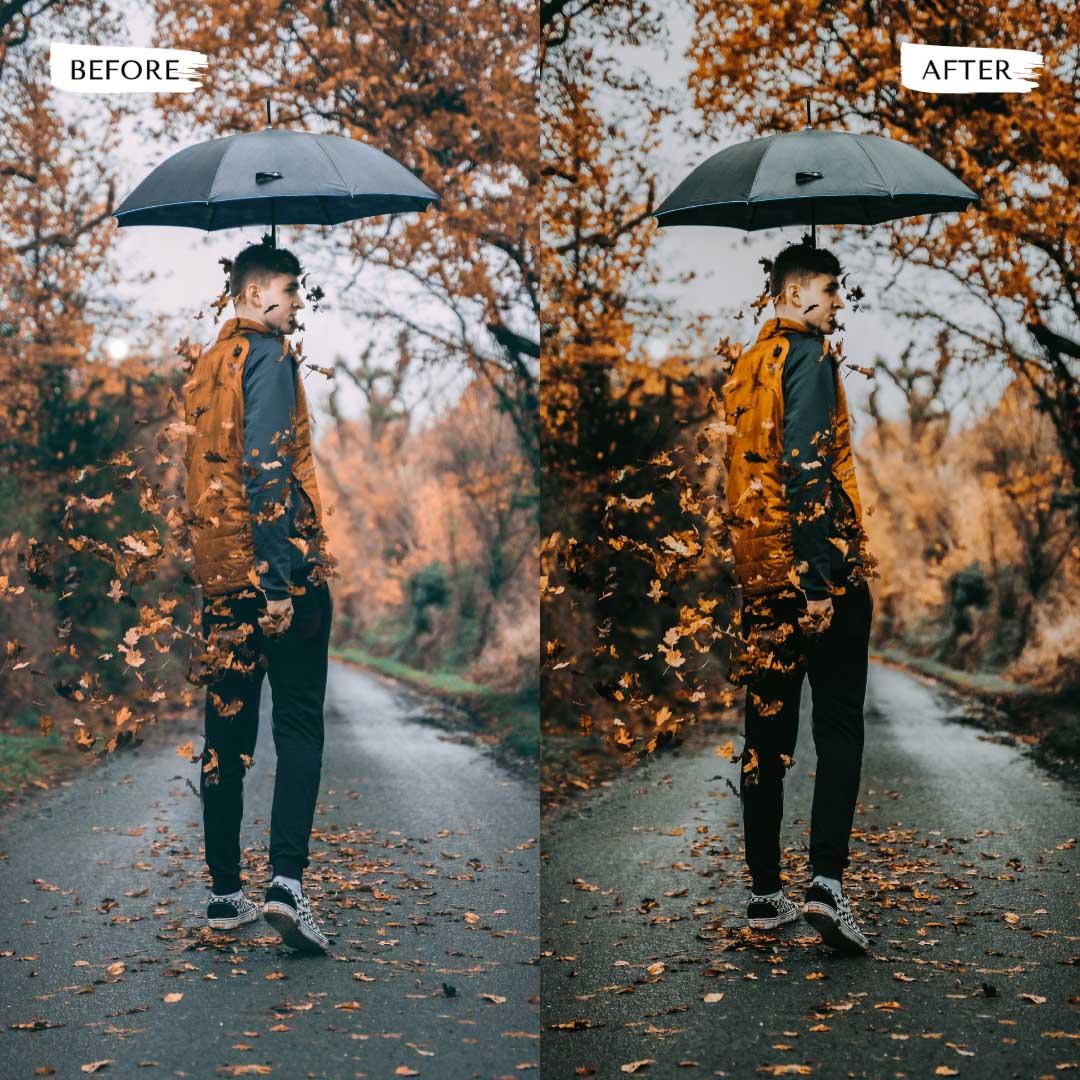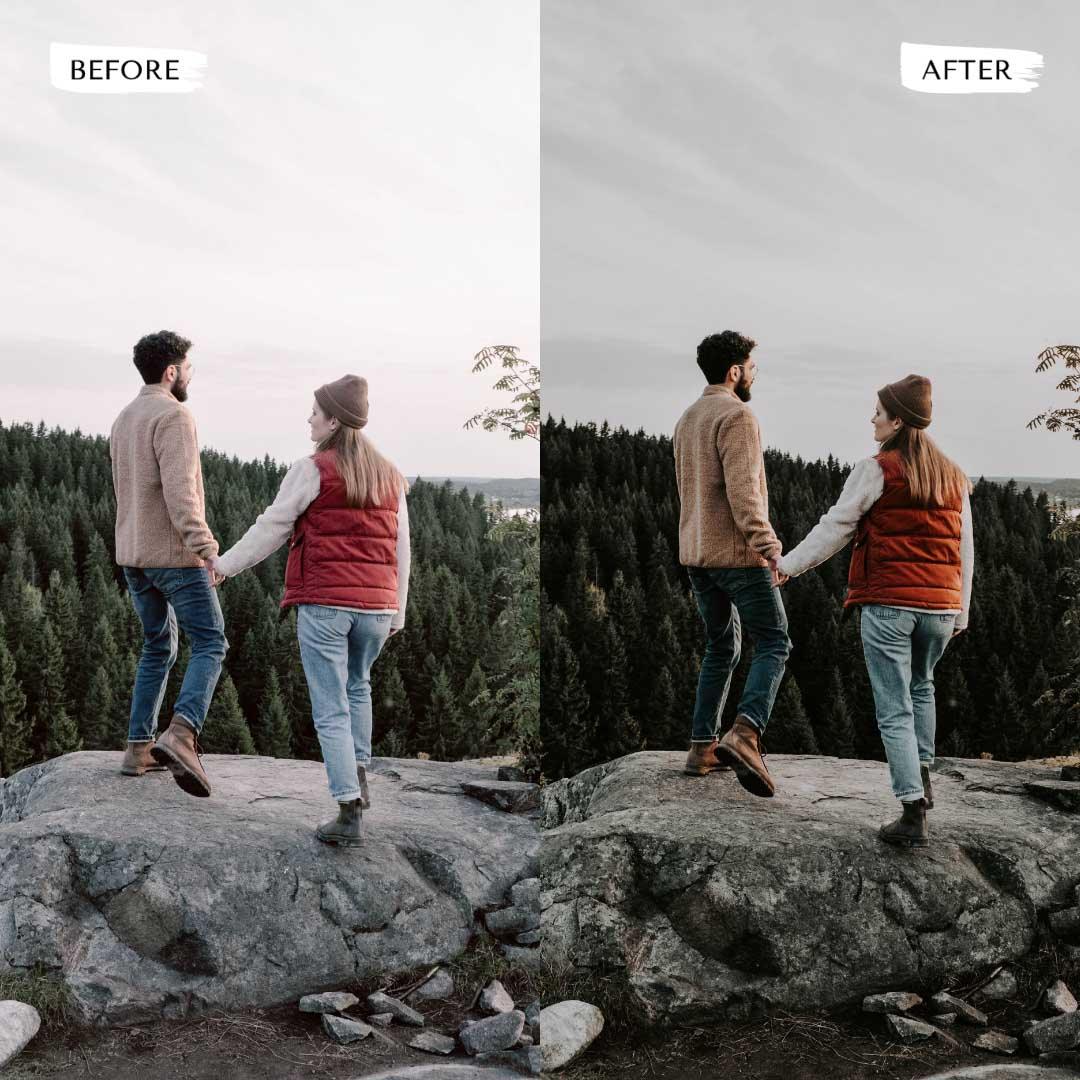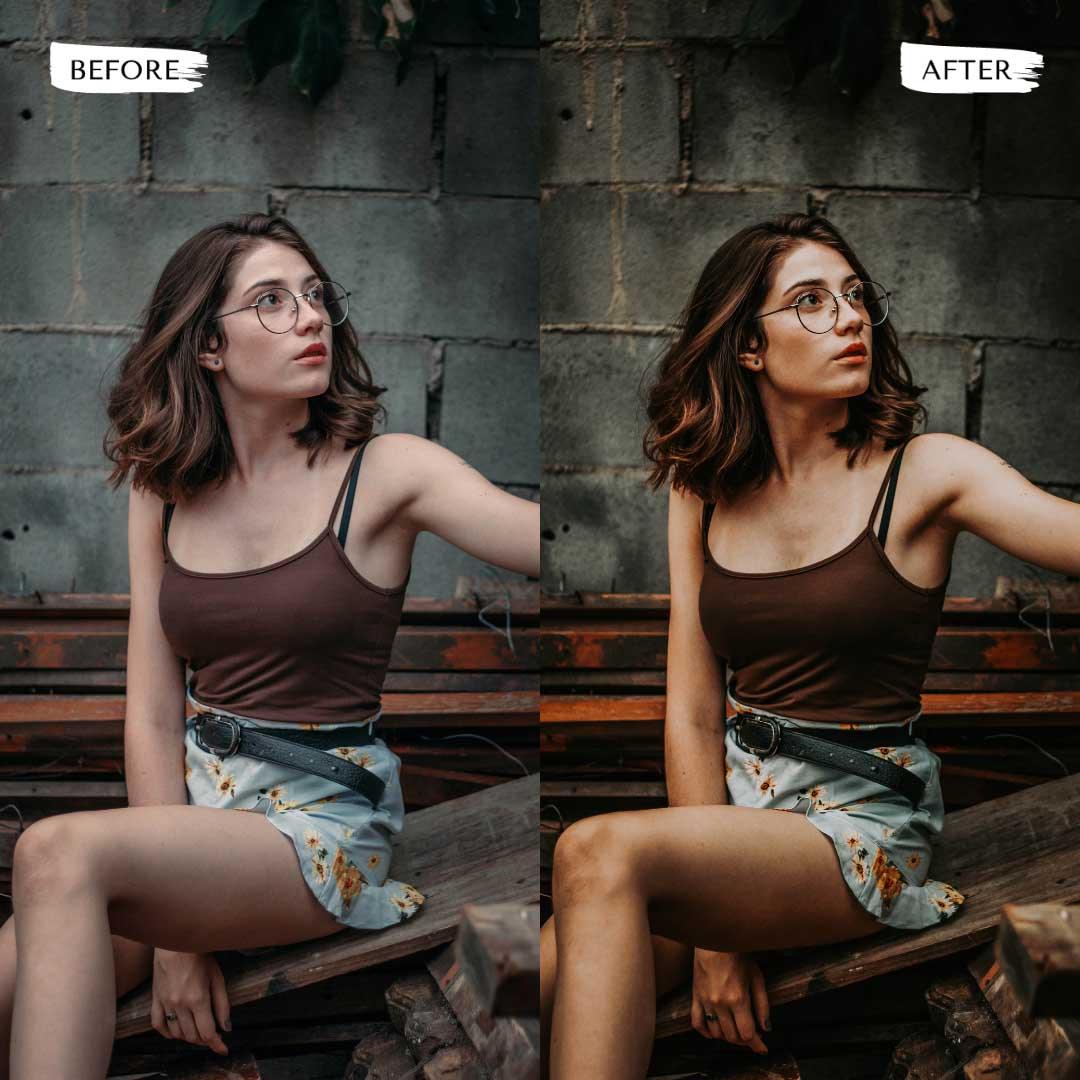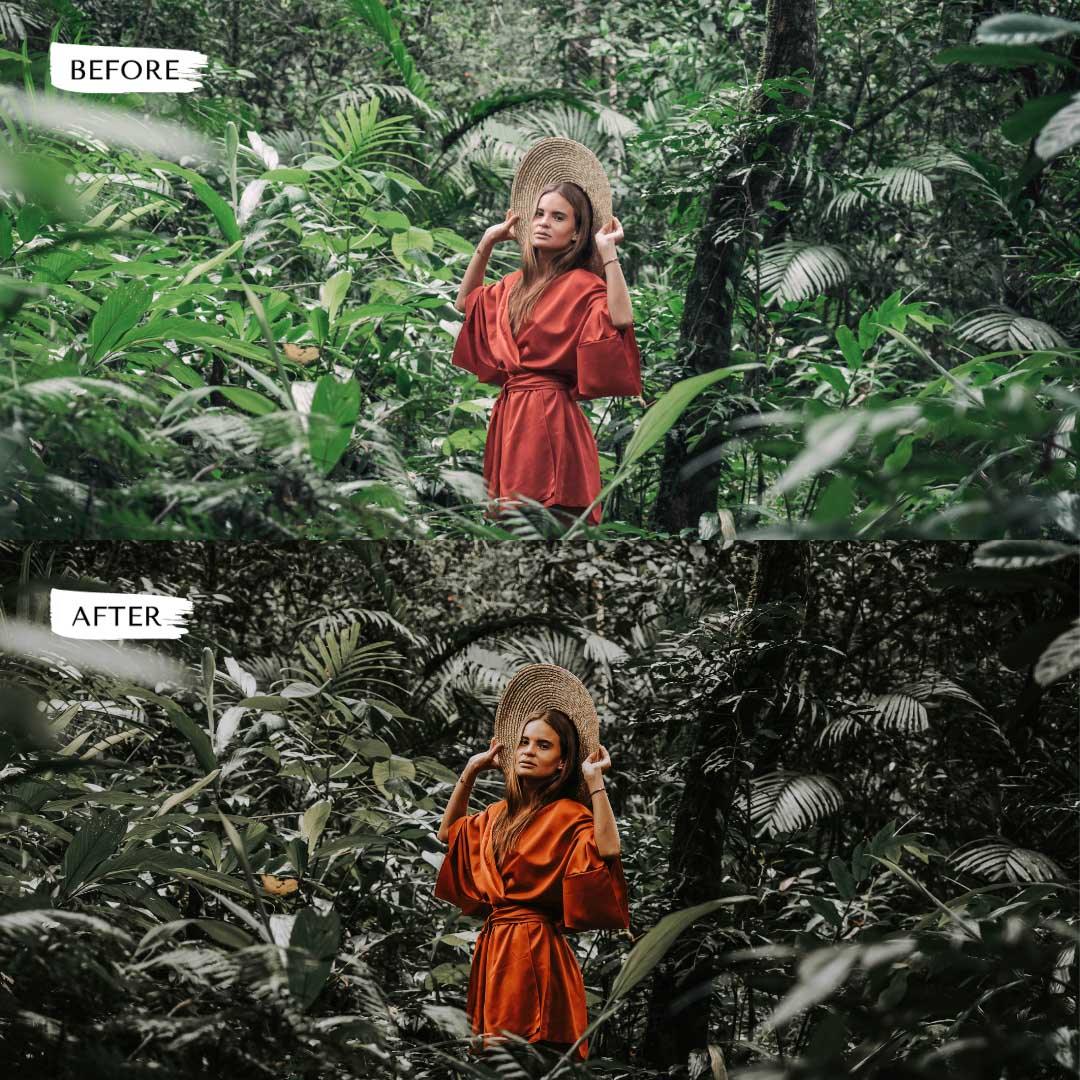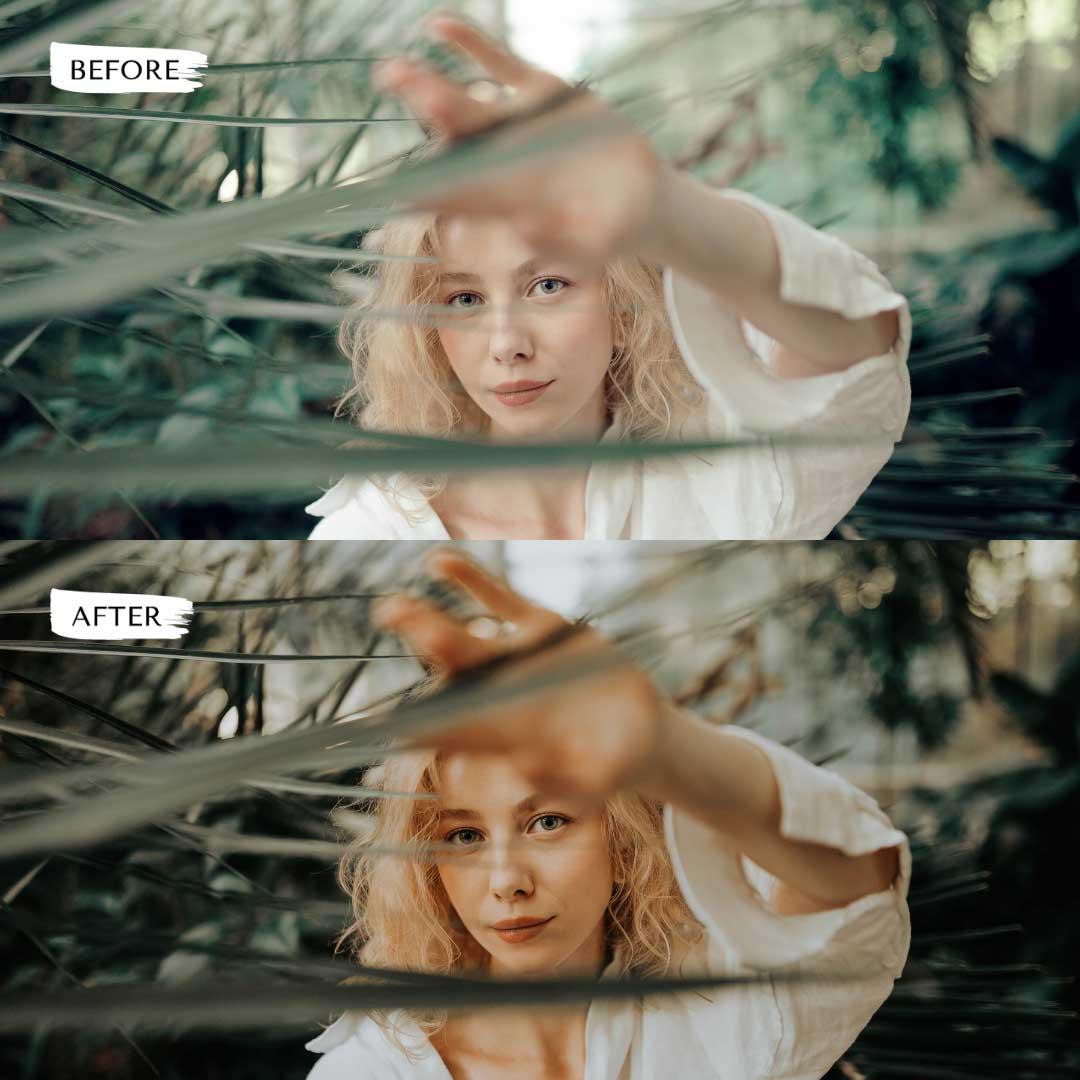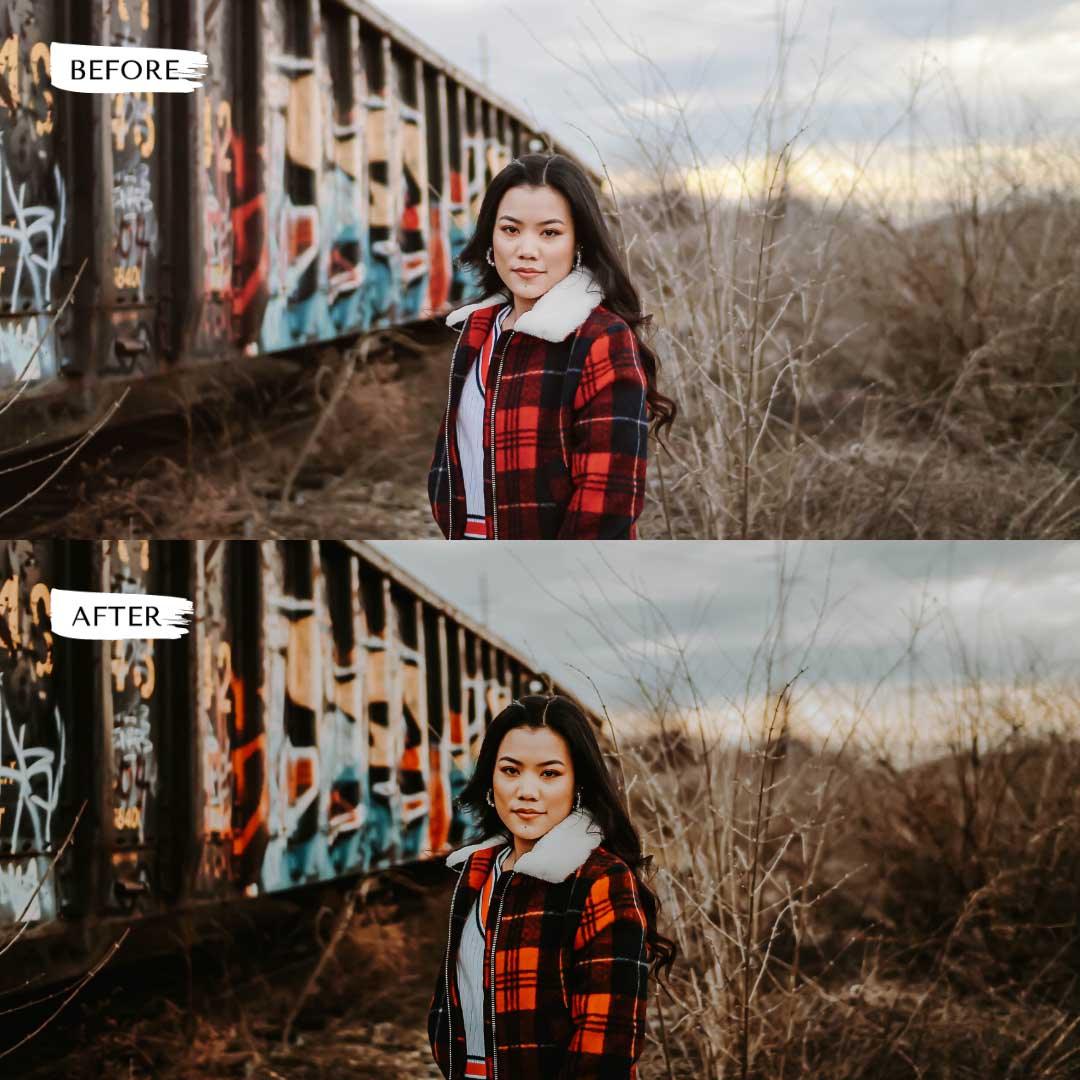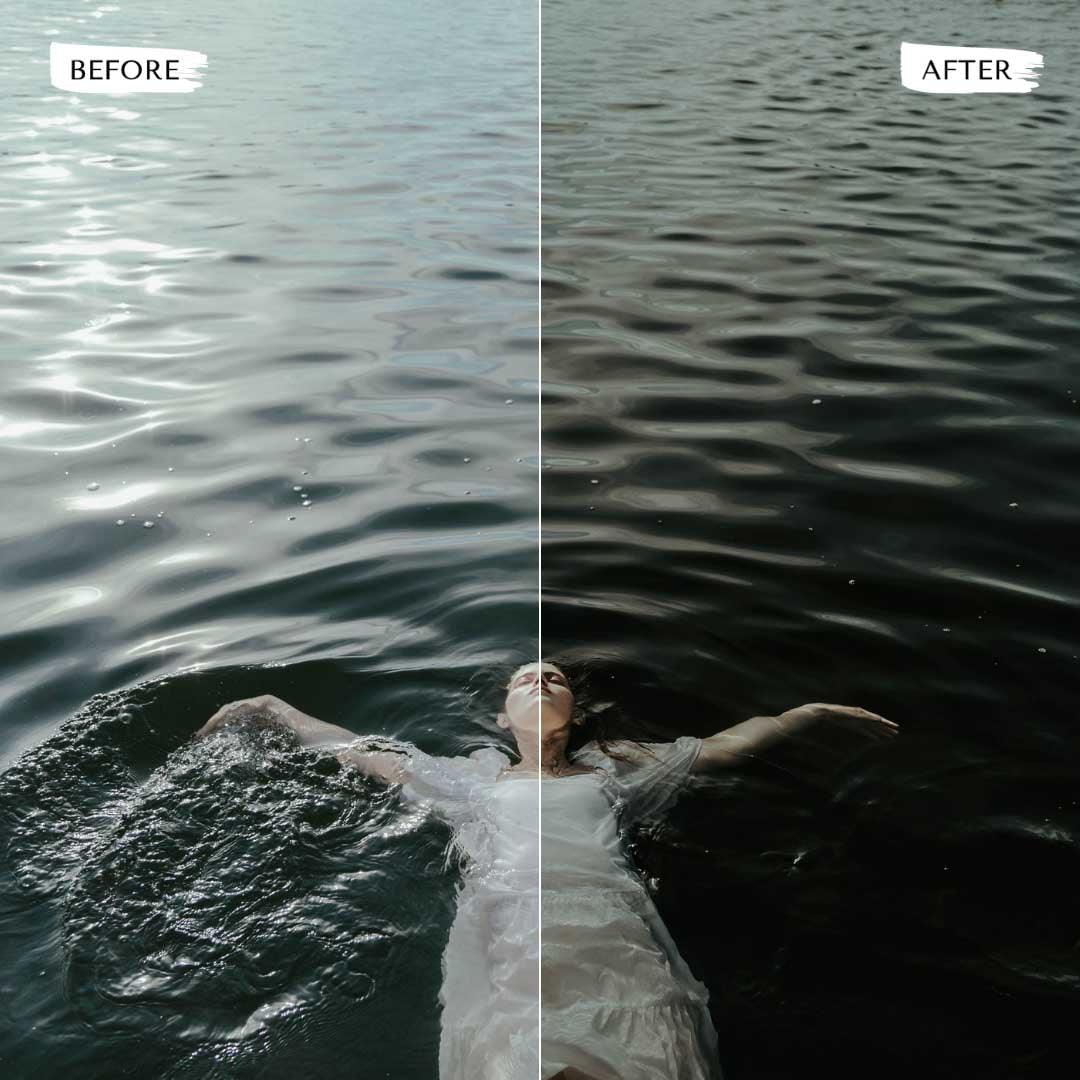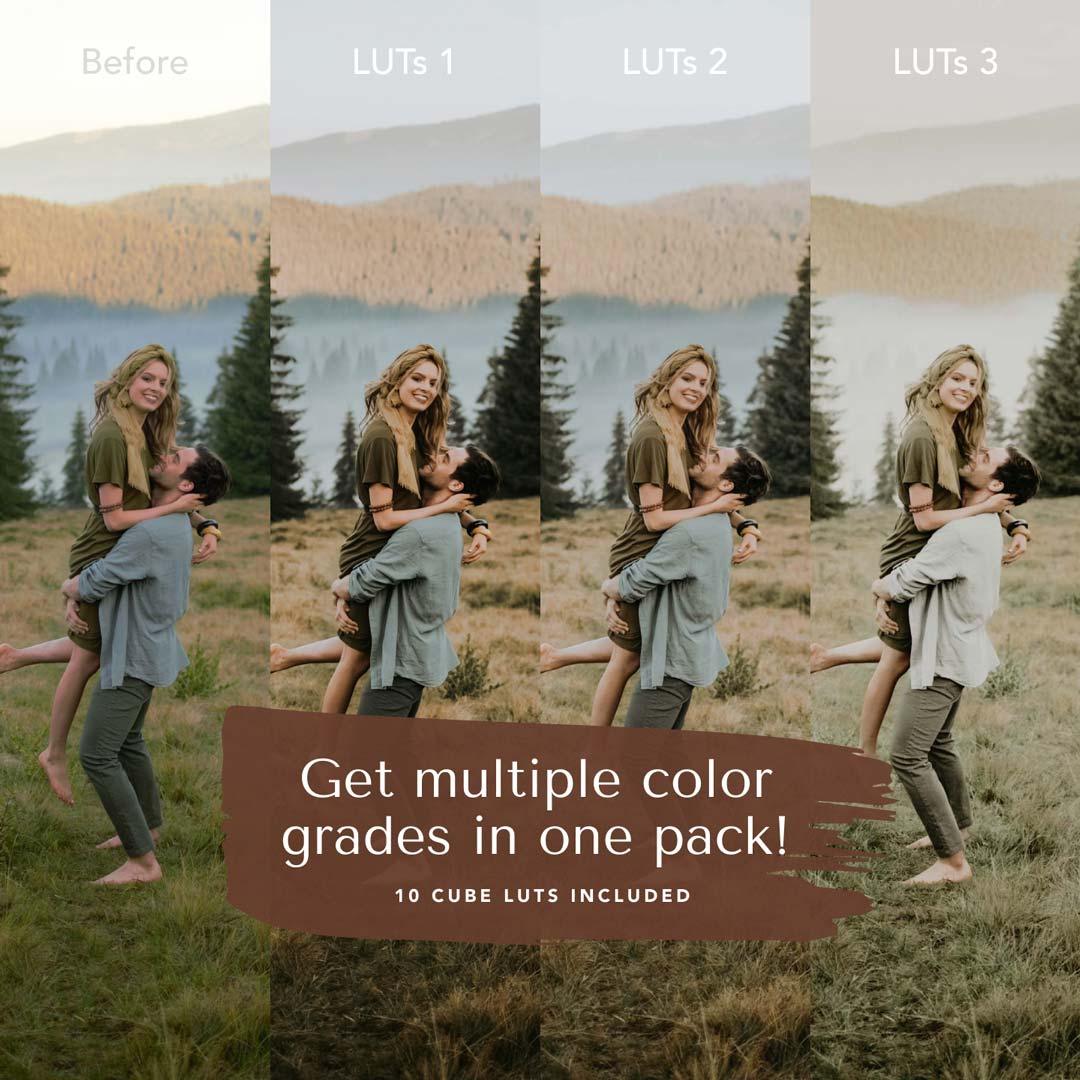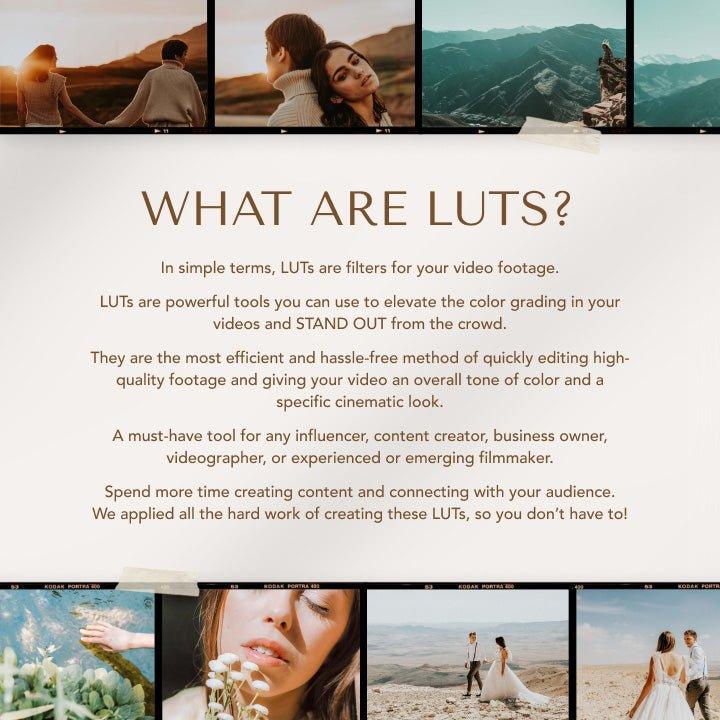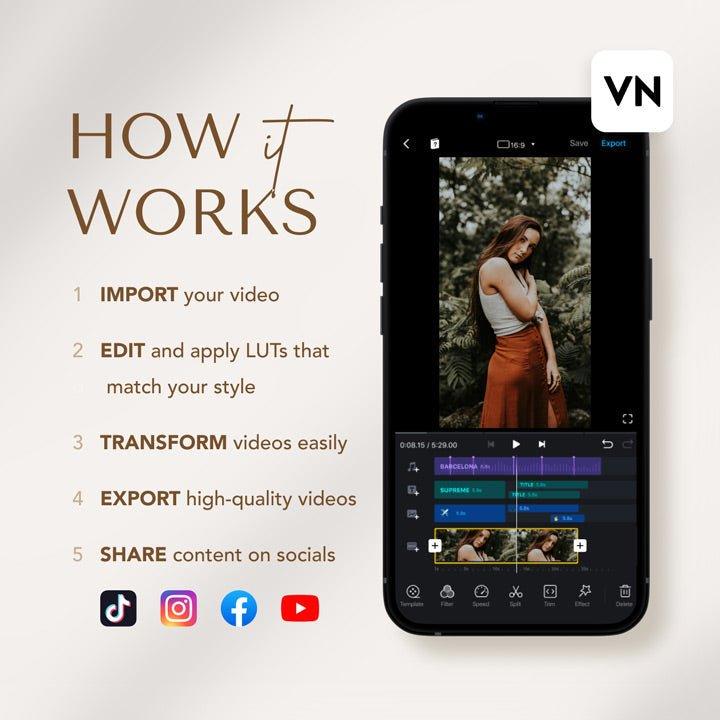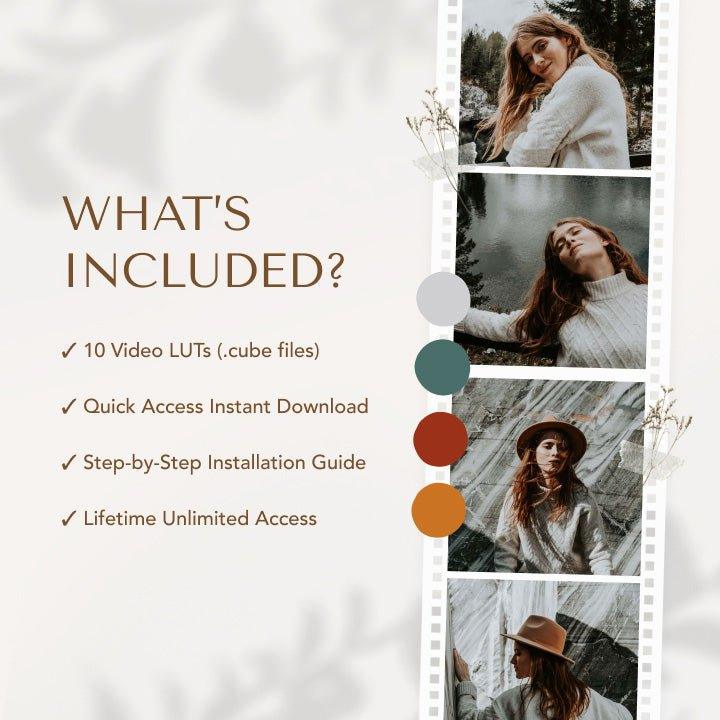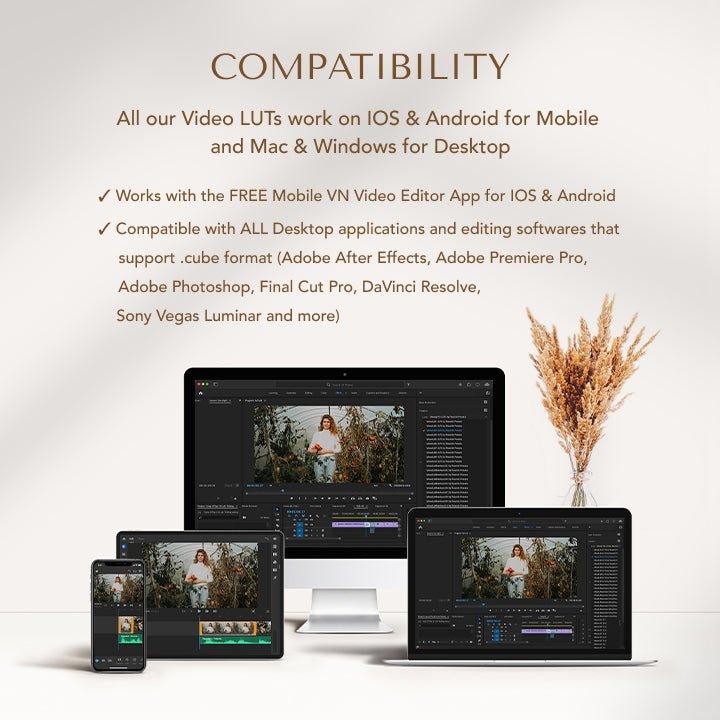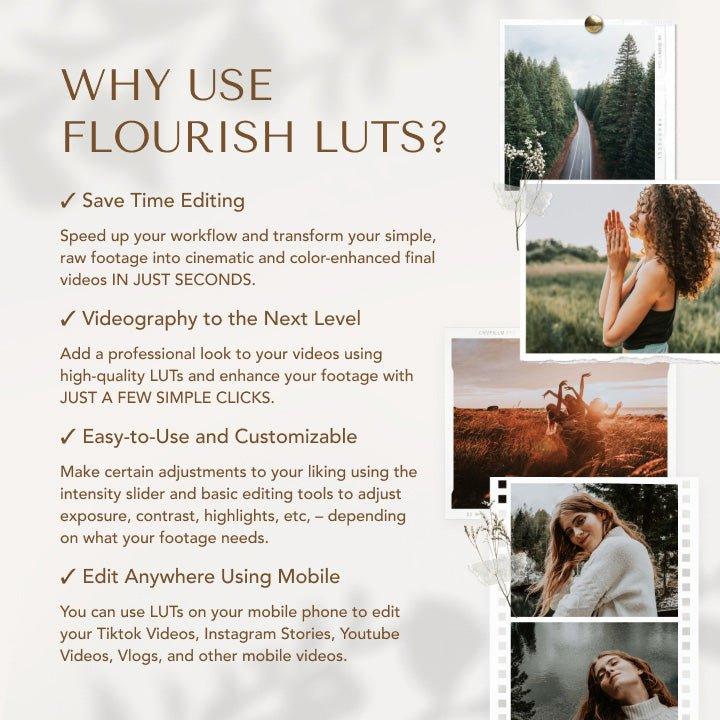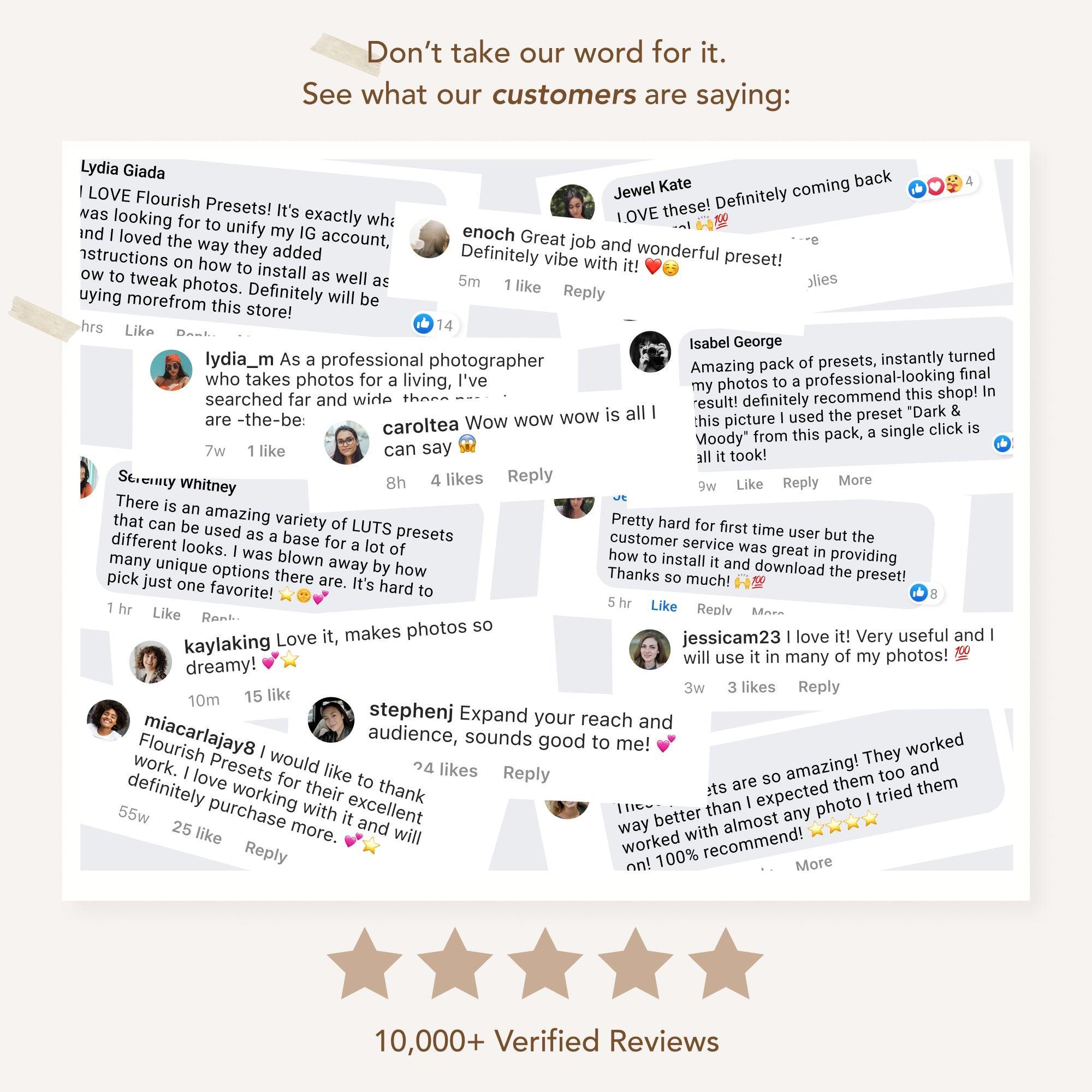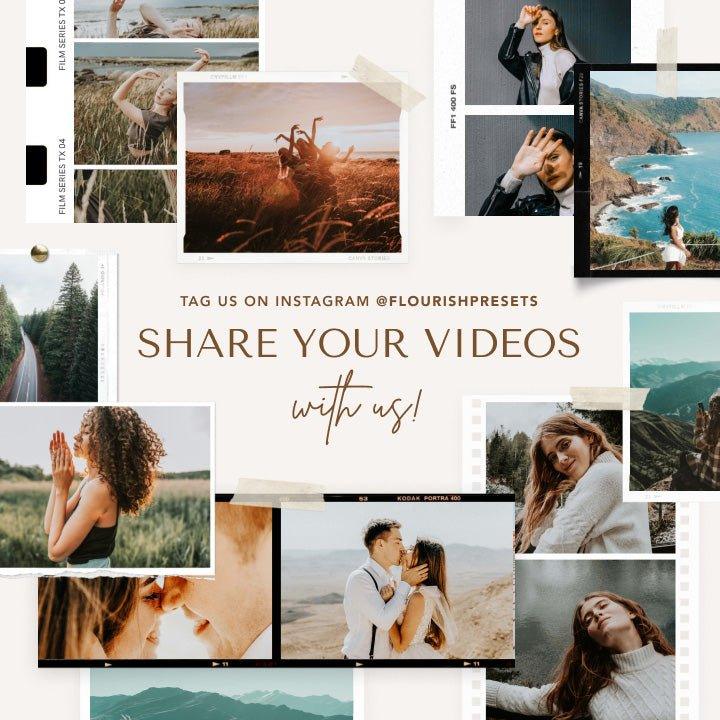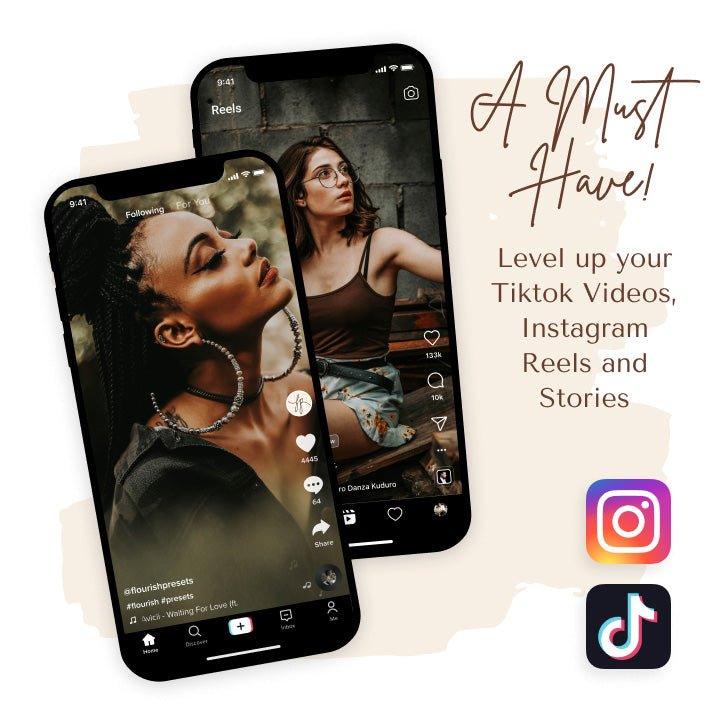 ---

ABOUT THIS COLLECTION

✓ 10 Moody Video LUTs (Mobile & Desktop)
✓ Quick Access Instant Download, Easy One-Click Filters
✓ Customizable to Create Your Unique Signature Style
✓ Adobe Lightroom iOS, Android, Mac & Windows Compatible
✓ One-Time Purchase, Unlimited LIFETIME ACCESS
---

Transform your photos and videos into stunning works of art with Moody LUTs!

Our professionally crafted cinematic look-up tables (LUTs) collection will take your visual creations to the next level.

Whether you're a photographer, filmmaker, or content creator, Moody LUTs provides a range of beautifully moody and atmospheric color grading options to bring depth, richness, and edgy moody emotion to your imagery.

Elevate your storytelling with ease using our easy-to-use LUTs that are compatible with popular editing software.

Unleash your creativity and make every frame an unforgettable masterpiece with Moody LUTs!
How it works
01 | Install LUTs on compatible Mobile or Desktop App (see compatible software list below).
02 | Select video to edit.
03 | Apply your favorite Flourish Preset LUTs to create any aesthetic, mood, or vibe that matches your unique style.
04 | Make minor adjustments to exposure and warmth if needed.
05 | Share your story with the world!
Compatibility
Our Video LUTs (.cube) are compatible with:

Mobile Apps (iOS & Android):
✓ Free VN Video Editor
✓ Content from iPhone, Android, or Digital Camera
Desktop Apps (Windows & Mac):
✓ Free VN Video Editor
✓ Adobe Premiere Pro
✓ Adobe After Effects, Adobe Photoshop
✓ Final Cut Pro
✓ DaVinci Resolve
✓ Sony Vegas
✓ Luminar, and more!
✓ Content from iPhone, Android, or Digital Camera
About Flourish Presets
At Flourish Presets, we pride ourselves on being the top destination for only the best quality video LUTs that enhance your visual storytelling.
Our passion for creative expression drives us to provide filmmakers, videographers, and content creators with the tools they need to elevate their video projects to new heights.

Here's why you should choose Flourish Presets for your video LUTs:

01 | Premium Quality:
We understand the importance of delivering exceptional results. All our video LUTs are meticulously crafted by professionals with years of extensive industry experience. Each LUT is carefully curated so you can achieve stunning and consistent color grading in your videos.

02 | Extensive Collection:
We offer a diverse and extensive collection of video LUTs to cater to various styles, lighting conditions, skin tones, and genres. Whether you're working on a cinematic masterpiece, a documentary, a music video, or even a vlog, our LUTs will help you achieve the desired atmosphere and mood effortlessly.

03 | Easy to Use:
Our video LUTs are designed to be user-friendly, even for those new to color grading. We provide step-by-step instructions on how to apply the LUTs to your footage, making the process seamless and efficient. With just a few clicks, you can transform your videos and bring your creative vision to life.

04 | Compatibility:
We understand the importance of compatibility with different editing software and cameras. Our video LUTs are compatible with leading editing platforms such as Adobe Premiere Pro, Final Cut Pro, DaVinci Resolve, and more.

05 | Ongoing Support:
We value our customers and are committed to providing excellent customer support. If you have any questions or need assistance with our video LUTs, our dedicated support team is always ready to help. We strive to ensure that your experience with Flourish Presets is nothing short of exceptional.

At Flourish Presets, we believe that video LUTs are not just tools but powerful time-saving instruments that enable you to unleash your creativity and tell captivating visual stories. Join our community of passionate creators and take your videos to the next level with our premium video LUTs.
Anniversary Sale Today Only
Buy Creator LUTs bundle, get Best-Seller Bundle free (save $2,800), use code: PRETTY10
---
Upgrade & Save:
Moody LUTs
$15.00
Regular price
$70.00
Over 100,000+ Happy Customers
Real Reviews. Real Results.
Cinematic Videos in 1-Click
Edit Your Videos Like A Pro
Video LUTs are advanced filters that edit video footage effortlessly on mobile or desktop. Our mission at Flourish Presets is to make video editing easy, fun, and accessible for everyone (even beginners!) You've captured the moment, now capture the emotions without spending countless hours editing.
#1 Rated Video LUTs
The best-selling and top-rated LUTs for vloggers, videographers and everyday content creators. Effortlessly grow your personal brand and increase engagement with professional video-editing LUTs.

From bright & airy, dark & moody, to nude & creamy, we have the perfect LUTs for any occasion, aesthetic, environment & mood.

Transform your video content from average to amazing in just 1-click. Get perfect tones, saturation, hues, and shadows effortlessly every time. Experience the world's most advanced on-the-go premium LUTs system that influencers and professionals can't help but love.

Join 100k+ happy customers today!
Got questions? We've got answers!