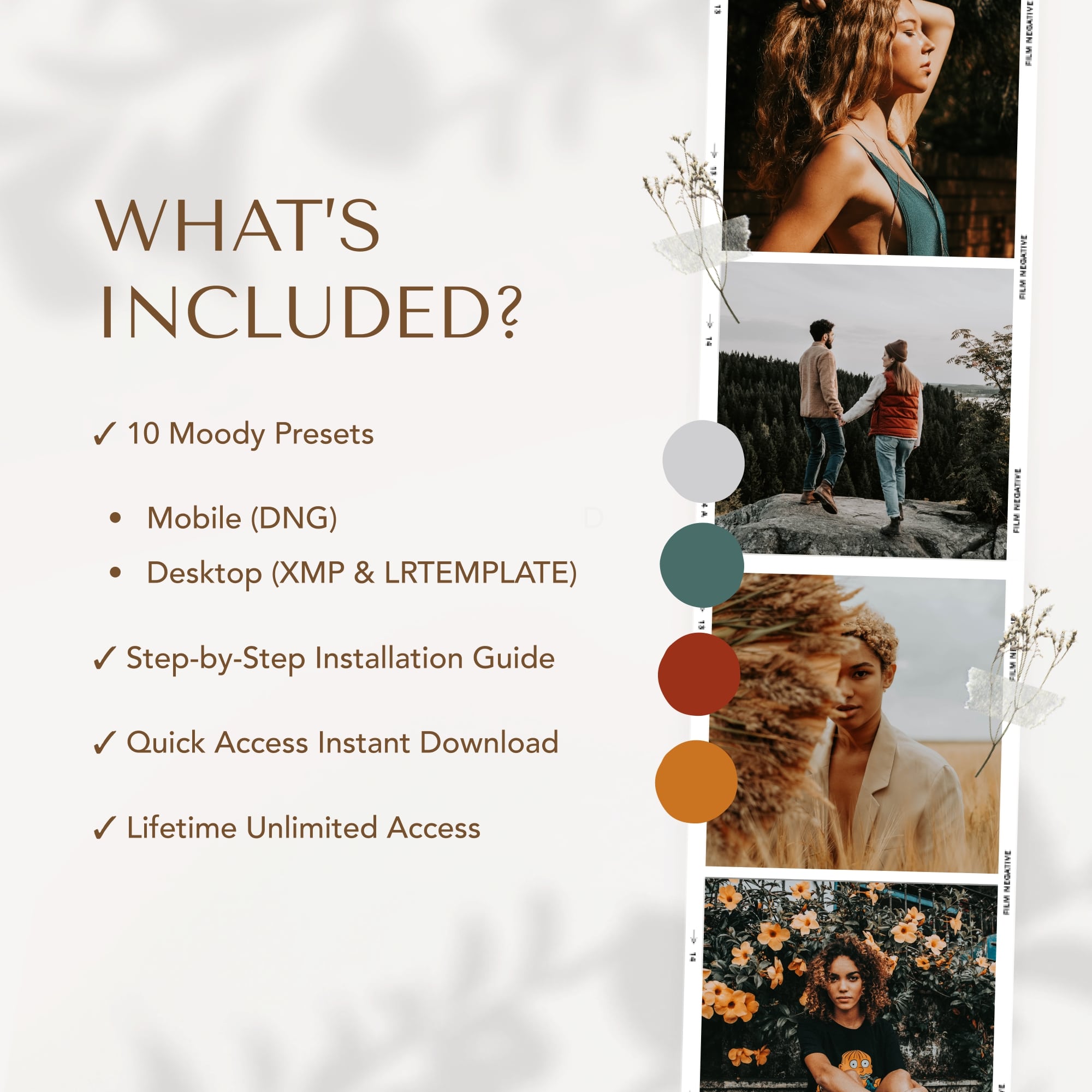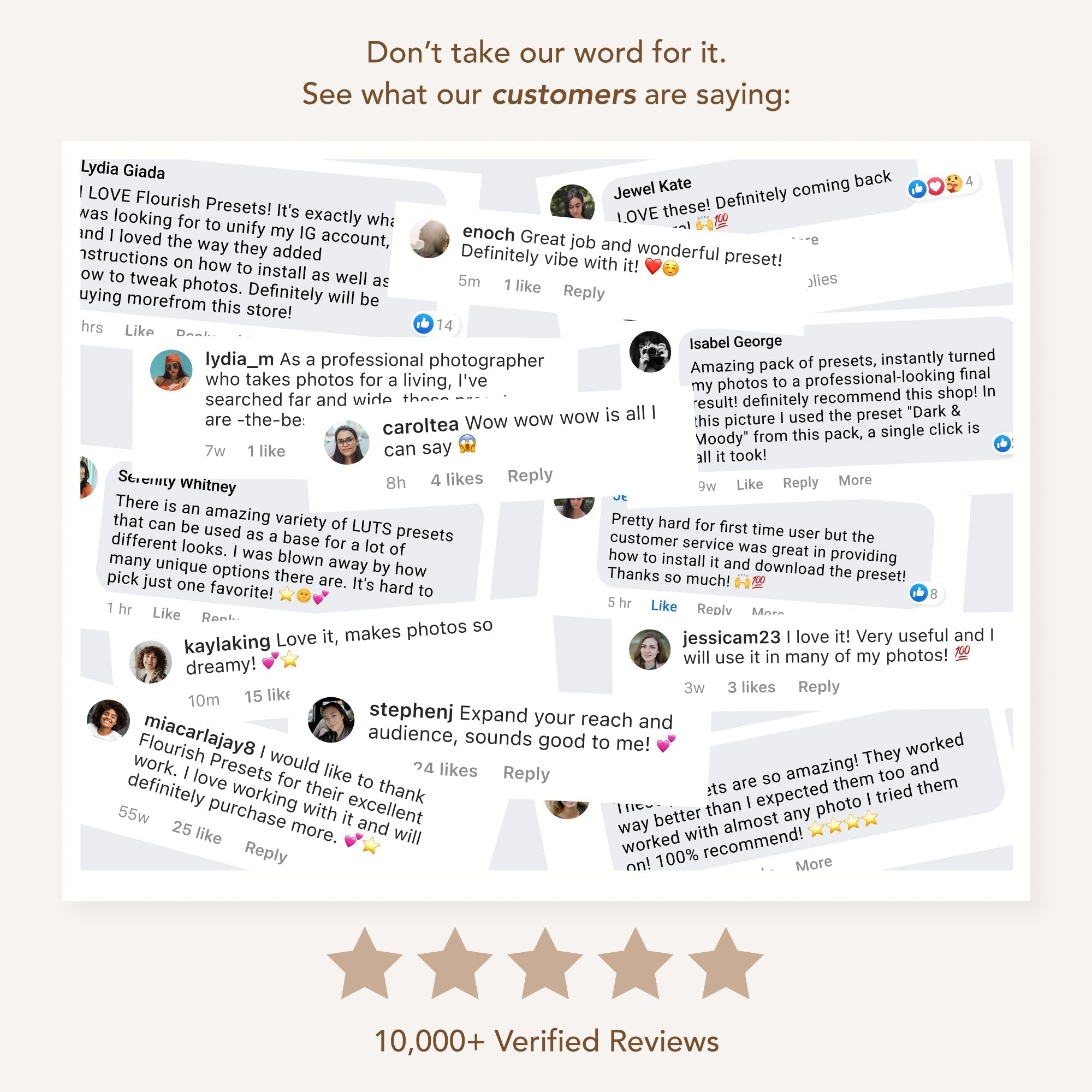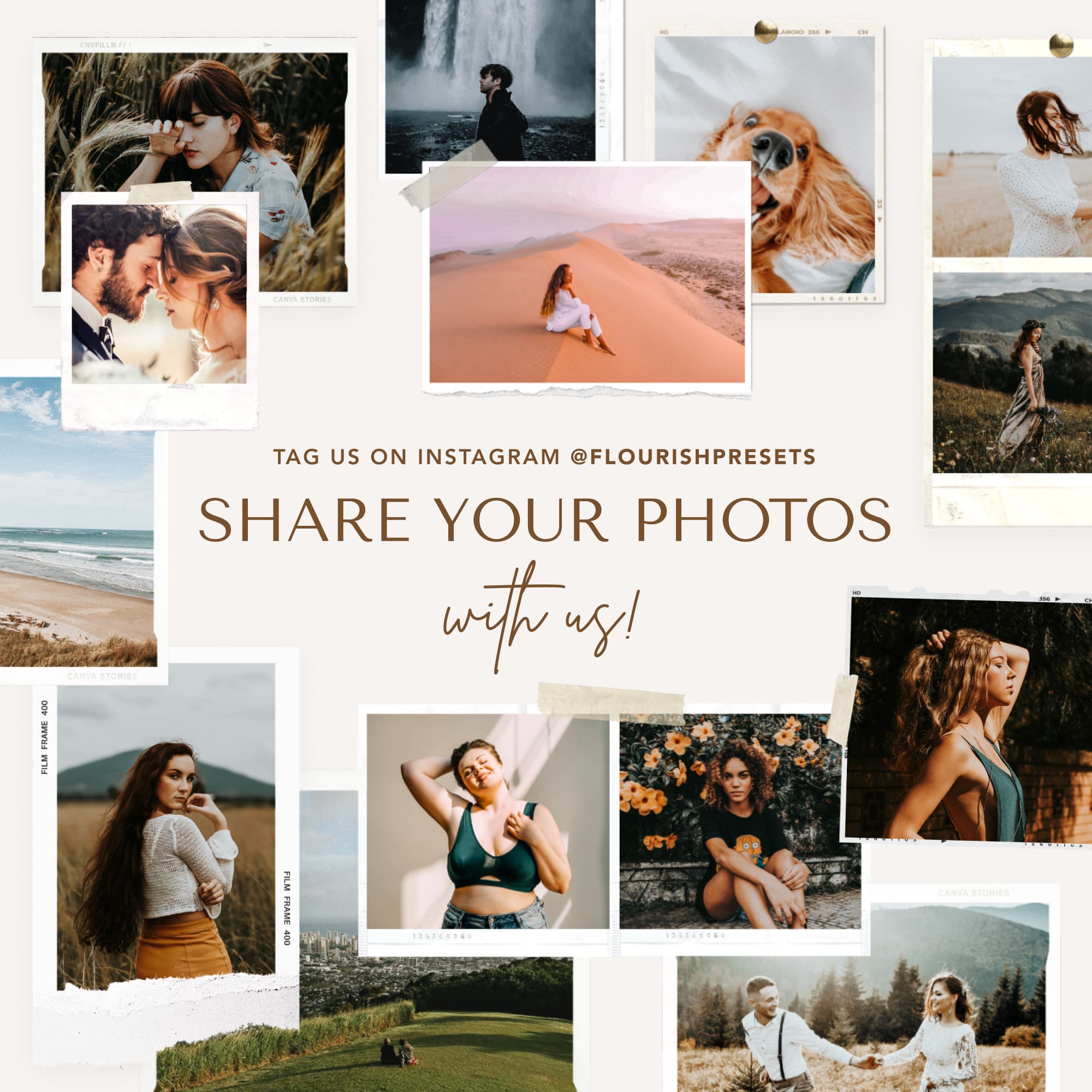 ---
Stunning photo in 7 seconds 
Inspired by the first break of sunshine after the rain. The indescribable contemplative reflective feels of finding yourself while allowing yourself to be lost somewhere new. Highlights balance edgy darks and bright colors while maintaining cool tones to enhance moody shadows with an enhanced emphasis on details while perfectly refining skin tone.
The Moody preset is the ideal aesthetic for adventure, travel, weddings, springtime, summer fun, fall season, cinematic photography, weekend travel photos, sweater weather, rainy days, picnic somewhere, walk in the park, coffee shop garden, and more.
What's Included :
✓ 10 Moody Lightroom Presets 
✓ Mobile version (.DNG files) & Desktop version (.LRTEMPLATE & .XMP files) 
✓ Quick Access Instant Download
✓ Step-by-Step Video Tutorial for Installation
✓ Lifetime Unlimited Access
How Does It Work?
01 | Install presets on compatible Mobile or Desktop App (see compatible software list below).

02 | Select photo to edit.

03 | Apply your favorite Flourish Preset to create any aesthetic, mood, or vibe that matches your unique style.

04 | Make minor adjustments to exposure and warmth if needed.

05 | Share your story with the world!

See video tutorials here
Compatibility
Our presets (.dng/.lrt/.xmp file formats) are compatible with:

Mobile apps (iOS & Android):
✓ Free Adobe Lightroom (.dng)
✓ Both .jpg & raw image formats

Desktop apps (Windows & Mac):
✓ Adobe Lightroom Classic (.lrt or .xmp)
✓ Adobe Lightroom CC (.lrt or .xmp)
✓ Adobe Photoshop Camera Raw (.xmp)
✓ Both .jpg & raw image formats
About Flourish Presets
At Flourish Presets, we unlock the true potential of your content, bringing your memories to life with our collection of professional Lightroom presets. Experience the joy of effortless editing with a single click, saving time while transforming your photos and videos.

What sets Flourish Presets apart is our unwavering commitment to quality. Meticulously developed and tested by professional photographers, our presets/LUTs give you the flexibility to achieve your unique artistic vision and unique style. We've spent countless hours editing and fine-tuning each preset for easy-to-use professional results so you don't have to!

We're more than just a preset provider; we're here to inspire and empower you on your creative journey. With comprehensive tutorials, 24/7 e-mail support, and access to our private communities, we offer invaluable resources to help you make the most of our products. Join a thriving community of 100k+ passionate content creators, capture the beauty of every moment, and unlock the full potential of your creativity with Flourish Presets.
* Upgrade To Any Bundle & Get Best-Seller Bundle For Free (Save $1500)
---
Upgrade & Save:
Moody
$9.00
Regular price
$30.00
Over 100,000+ Happy Customers
Real Reviews. Real Results.
Stunning Photos in 1-Click
Here's How It Works
Lightroom presets are powerful yet beginner-friendly predefined settings that enhance and transform your photos. They function as customizable templates, which can be applied to any image to improve its style, lighting, hues, and other elements.
With just a few clicks in Adobe Lightroom, you can create stunning content while saving time and producing a professional and consistent look. Unleash your creativity without spending hours on manual adjustments.

Spend less time editing and get professional photo editing results for your own personal brand today with Flourish Presets.
#1 Rated Lightroom Presets
The best-selling and top-rated presets for bloggers, photographers and everyday content creators. Effortlessly grow your personal brand and increase engagement with presets designed by professional photographers.

Over 200+ presets from bright & airy, dark & moody, nude & creamy, we have the perfect presets for any occasion, aesthetic, environment & mood.

Transform your photos from average to amazing in just 1-click. Get perfect tones, saturation, hues, and shadows effortlessly every time. Experience the world's most advanced on-the-go premium presets system that influencers and professionals can't help but love.

Join 97,000+ happy customers today
Got questions? We've got answers!
What are Lightroom Presets?
A preset is a saved group of photo-editing settings in Adobe Lightroom, which can be applied to any of your photos to improve its style, lighting, saturation, hues, and many other factors based on its setting.

Designed to achieve a certain "look" or "style" for your photo, presets work like a template that transforms your images in just 1-click.

Using Flourish Presets can help you create a stunningly curated theme, elevate your brand, edit with style, speed, and consistency.
Do the presets work for iPhone, Android, Mac & Windows?
Absolutely! Our preset collections are fully compatible with the FREE Lightroom mobile app, as well as ALL versions of the Lightroom desktop program. Whether you're on the go with your mobile device or working on your desktop, our presets seamlessly integrate with both platforms.

Say goodbye to compatibility concerns! Our presets download instantly and are fully compatible with a wide range of devices, including iPhone, Android, Mac & Windows. Regardless of your preferred device or operating system, creating stunning images has never been easier.
What do I need to use presets?
Flourish Presets Presets are compatible with Adobe Lightroom CC, Lightroom Classic and Lightroom 3-6 on a Desktop/Laptop Computer.

Our presets are also compatible with the Free & Paid Lightroom Mobile App. You can use Presets on both iPhone and Android devices.

Download the App For iPhone here

Download the App For Android Here

You can also use Flourish Presets in Photoshop CC in your ACR Panel.
How and when will I receive my presets?
Instant access download to preset files are provided immediately.

On your order confirmation page, click on the "DOWNLOAD: Access My Files" link. You will also receive a download email link immediately following purchase.

If you did not receive a download email, please check your spam folder and the email address associated with your form of payment. You may also contact us at support@flourishpresets.com and we'll be happy to help.
How do I download, install and use these presets?
After your purchase, you will be redirected to a page where you can download your presets and learn how to install them on your device.

We have step-by-step installation video tutorials and instructions for both Mobile (IOS & Android) and Desktop to walk you through the whole process.

For more information, check this tutorial video playlist on how to use your presets.
How do I get the Buy 2, Get 2 Free Promo?
To avail the Buy 2, Get 2 Free Promo, follow these steps:

1. Add 4 presets to your cart
2. Upon checkout, you will see that automatic discount is applied, entitling you to 2 free presets.

Please note you can only use 1 discount code at a time.